Four Fitness Trends to Expect in 2017
If one of the main reasons you play hockey is to stay healthy, fit and active, here are some fitness trends to keep your eye on as we slide into 2017.
Wearables are pretty much mainstream now and what that means for you is, if you have been putting off trying one now they are cheaper, more refined, more evolved and more accessible. They can do everything from track your steps (on and off the ice), to your heart rate, to convert your activity to calories burned. They can help motivate you and remind you when you need to get moving, push harder and why it matters.
Fitness videos were all the rage a decade or so ago but the VCR and spandex days have evolved into YouTube channels, podcasts, apps with on demand workouts and other streaming options. Read More!
---
There are some great CARHA Hockey and CARHA Hockey sanctioned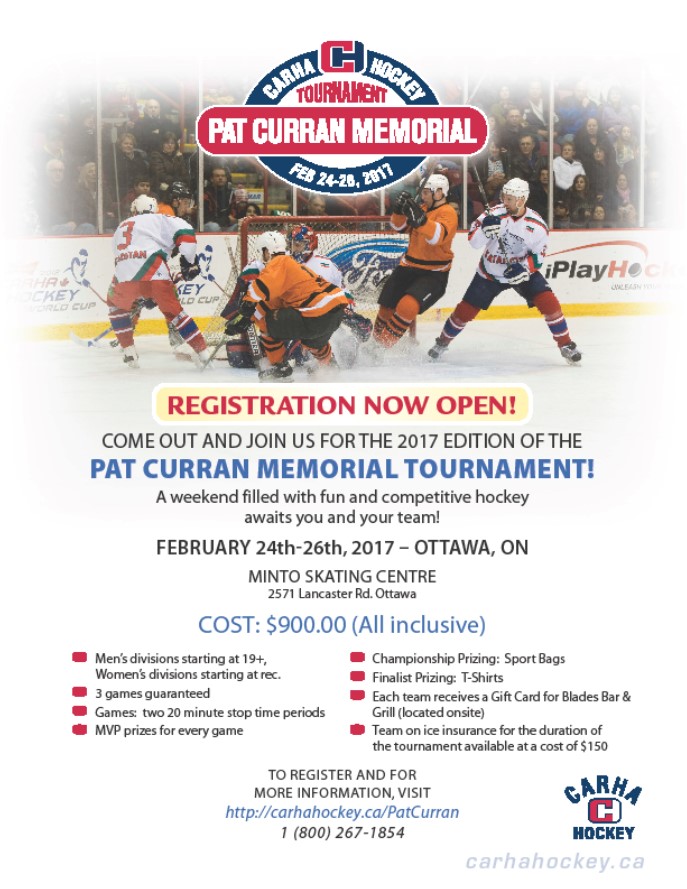 tournaments coming up in the new year. From the Pat Curran Memorial Tournament to the 40th Anniversary of the Pacific Cup, and from the Beachburg Memorial Tournament to the Paris Oldtimers Tournament, we've got plenty of options for you and your team to get away for a weekend and do what you love most.
Take a look at our tournaments today and get your team registered so you don't miss out. Read more!
---
CARHA Hockey Holiday Clothing Sale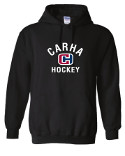 After having so much success with our three-day holiday clothing sale, we've decided it to extend it. You can save up to 75% off the following items on our website!
Hoodies

Jackets

Toques

Hats

Jerseys

T-shirts

Dry-fit apparel

Prizing
Visit our store now and check it out. Maybe even get something for the whole team!
---
The landscape of girls' hockey at all levels looks remarkably different from what it was 20 years ago. One key distinction?
"There's actually girls", said Natalie Darwtiz, who won three Olympic medals as a member of the United States' women's hockey team and two national championships as a Minnesota Golden Gopher over the course of her storied playing career. "I grew up playing with the guys. If I saw another girl at the rink, it was a rare occassion.
Now you walk into a rink and you see all-girls teams. You see the ponytails out the back of the helmets." Read more!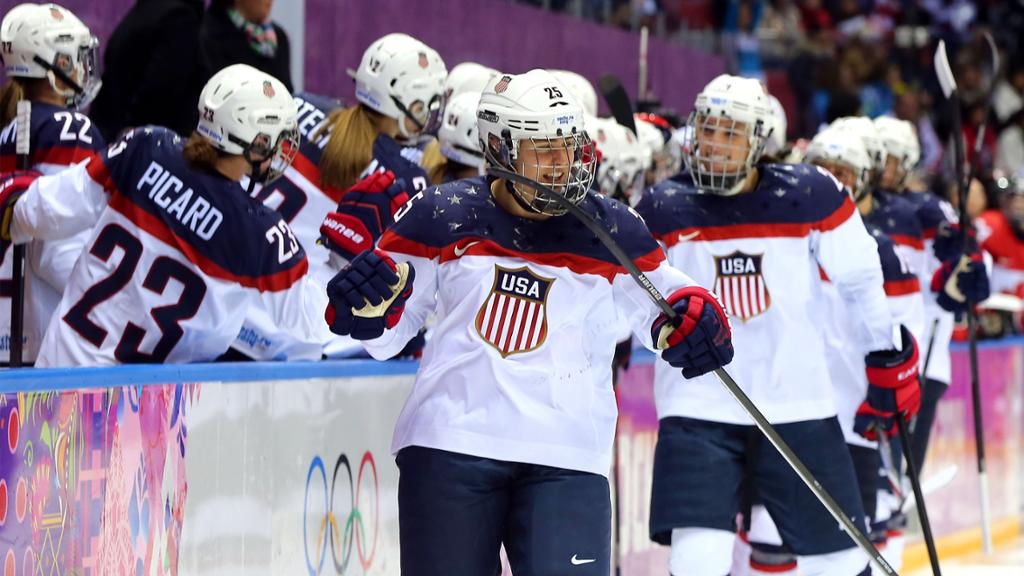 December 2016
---
Table of Contents
---
Baroness Hockey - Custom Female Hockey Sticks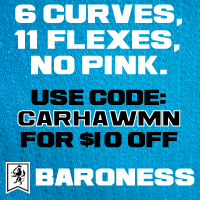 ---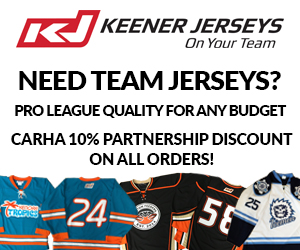 ---

Use promo code "CARHA" to save anywhere between 10% - 30% off regular prices!
---
Have a Story or Feature?
Let us know! We'll do our best to get it into next month's Hockey Hub. Click here to e-mail us!
---
1-800-267-1854
hockey@carhahockey.ca
CARHA Hockey
Suite 610, 1420 Blair Place
Ottawa, ON
K1J 9L8