Nutrition Tips for Hockey Families!
Korey Kealey is the Co-Author of The Ultimate Cookbook for Hockey Families (along with her friend Erin Phillips) - a book with endless tips for the busy lifestyle that a hockey family lives, including recipes from your favourite professional hockey players.
CARHA Hockey had the opportunity to dive even deeper into hockey nutrition with Korey!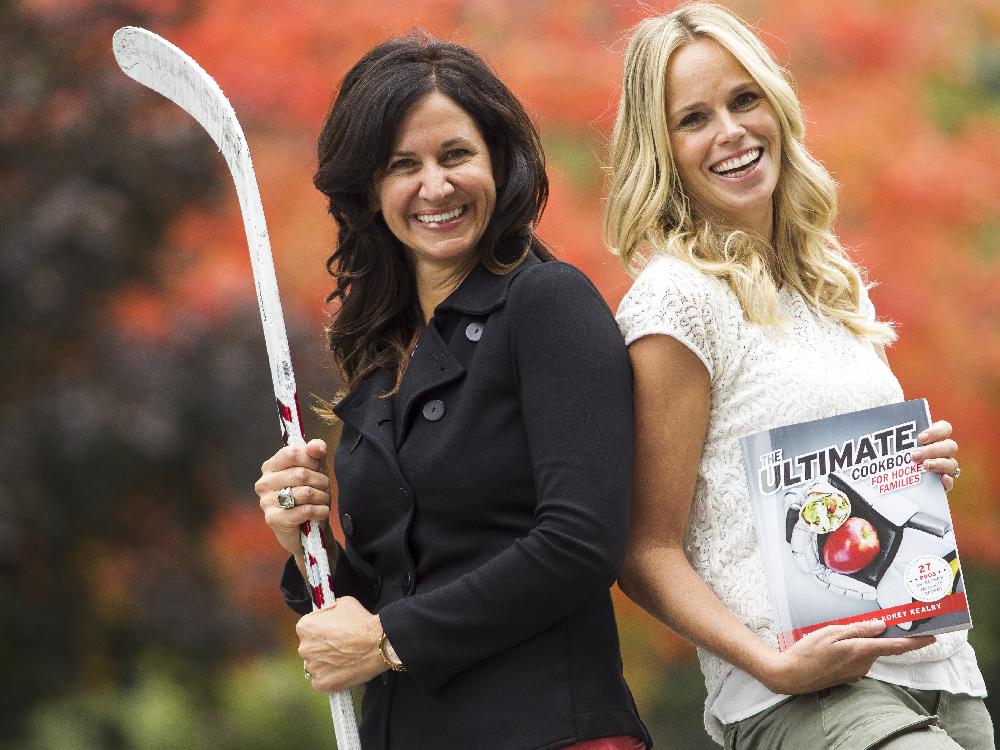 ---
For those of you who may not know, a billet family offers room and board to junior ice hockey players who leave home to join elite teams in other towns.
We discussed life as a billet family with Cathy Richardson, whose family has been a billet family for the North Bay Battalion for several years now and have nothing but positive things to say about their experiences!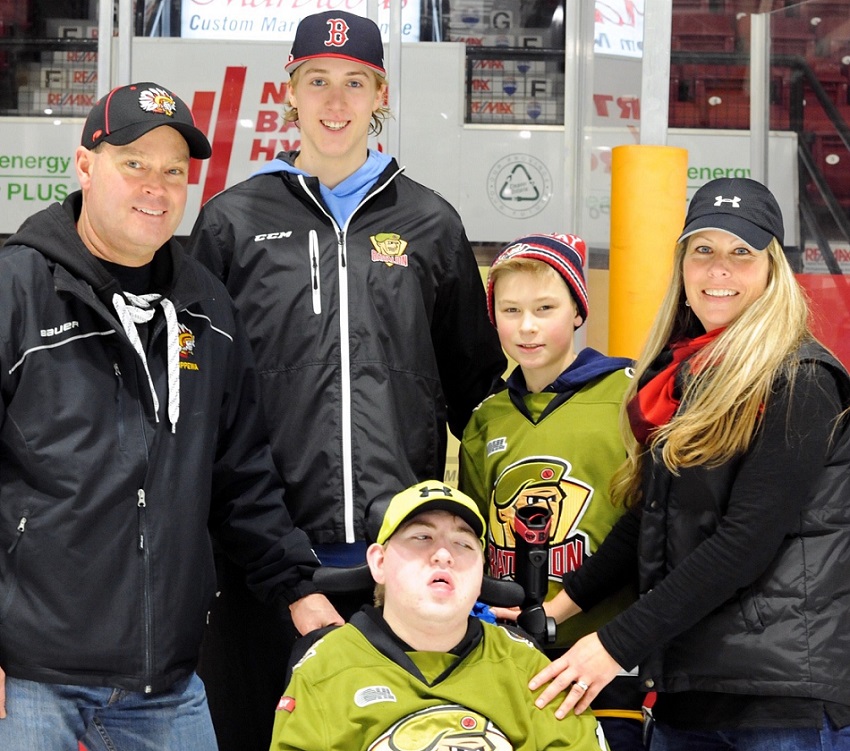 ---
Ottawa Flyers Skate for a Good Cause
CARHA Hockey loves hearing stories about people using the game of hockey for the greater good, and the Ottawa Flyers' annual hockey tournament is a great example of that.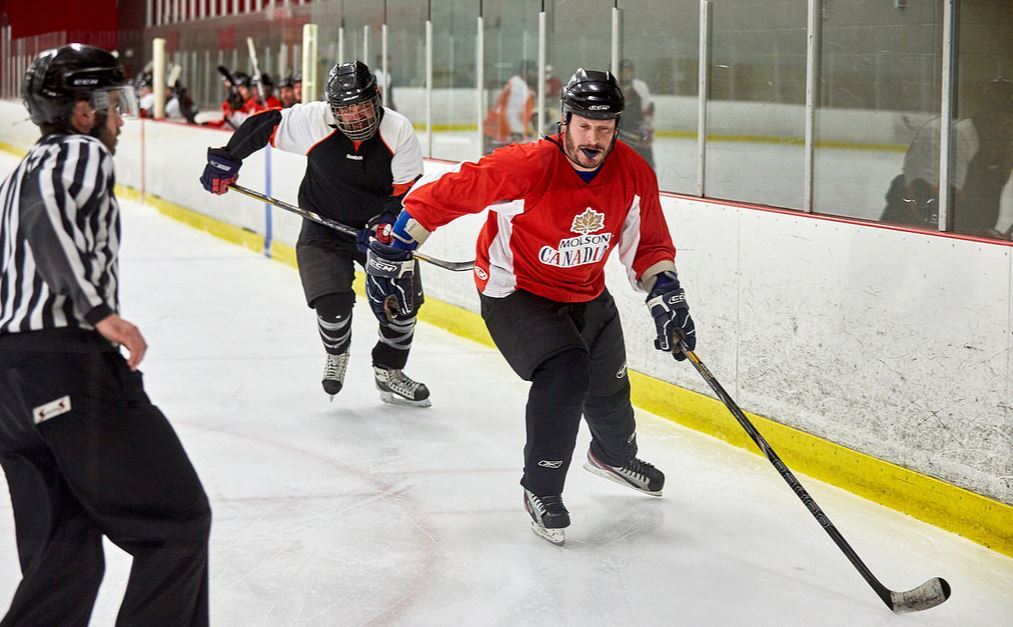 ---
Canada Sneaks Past Latvia at the IIHF World Championship
The 2018 IIHF World Championship is, believe it or not, Connor McDavid's first time captaining his country in an international tournament.
McDavid has not disappointed, leaving his latest mark Monday with an important overtime, game-winning goal.
In what was a stressful afternoon for Canada, they needed overtime to defeat Latvia, 2-1, and in doing so, secure a spot in the quarterfinal round of this IIHF Championship.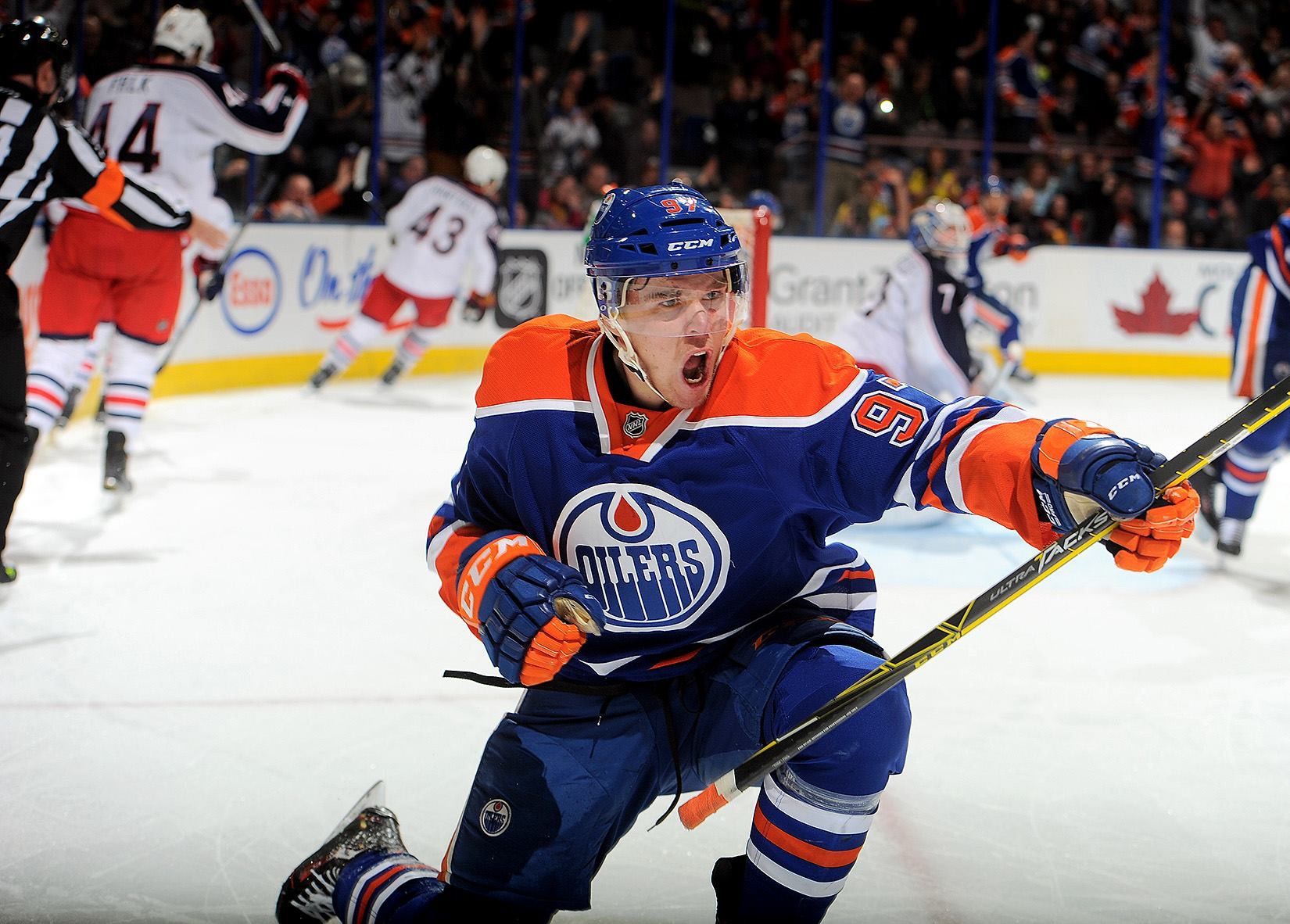 Table of Contents
---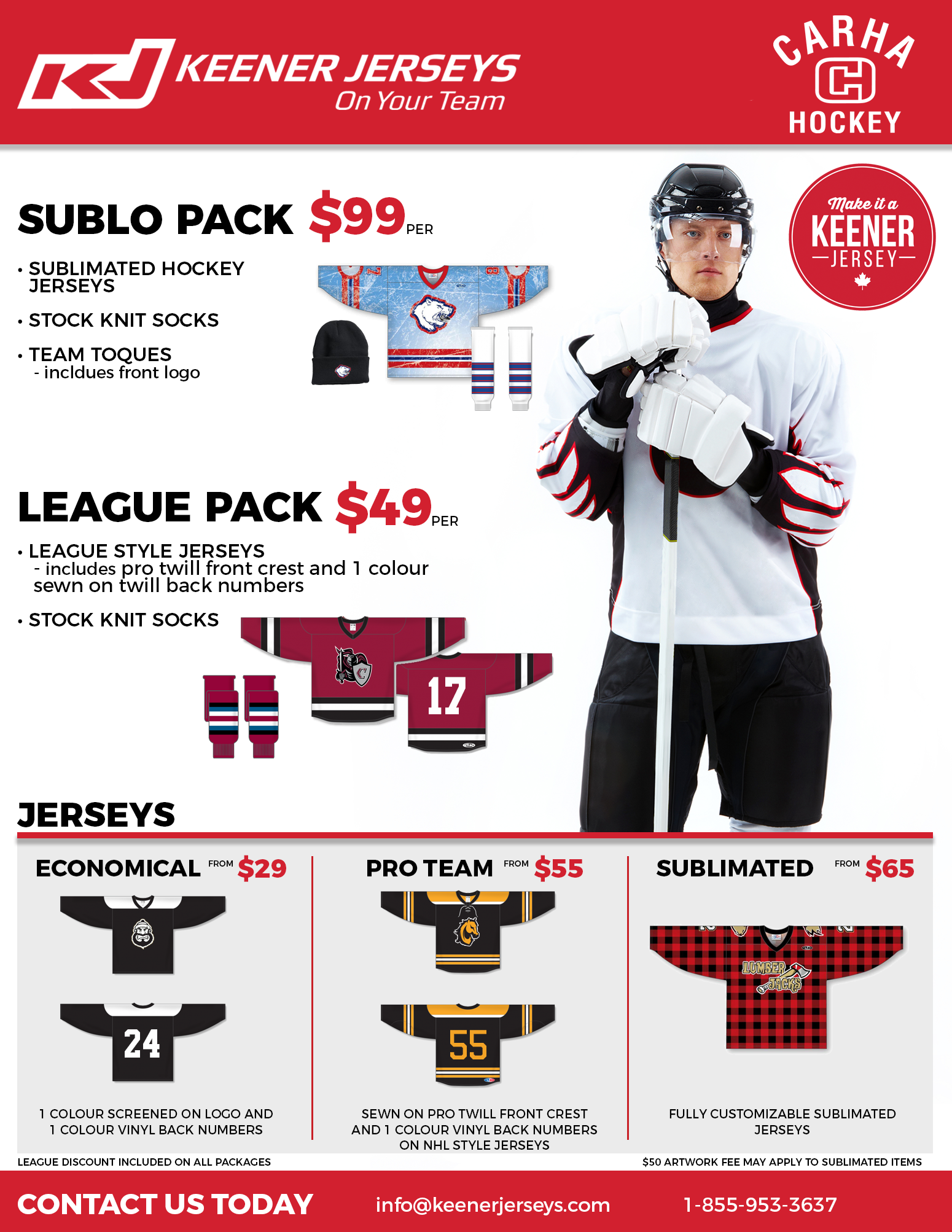 ---
Bring your team to any of the Royal Oak locations after your next game to recieve FREE NACHOS with your Loyalty Card.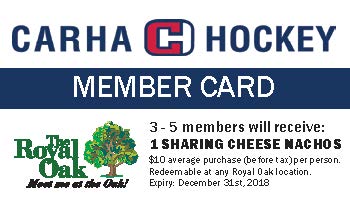 ---
New featured sale in the shop section of our website! Three CARHA Hockey t-shirts for $15 - just in time for summer!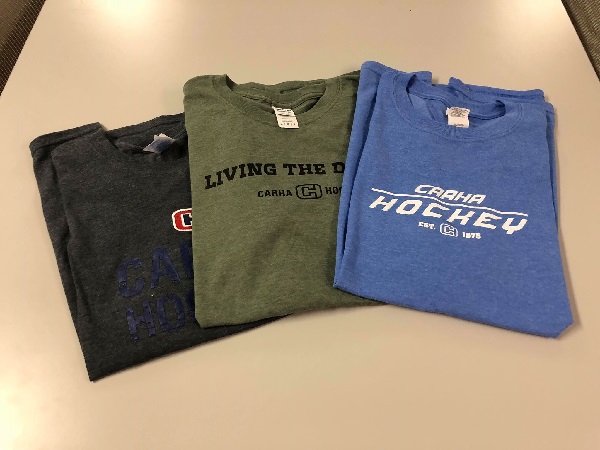 ---
Have a Story or Feature?
Let us know! We'll do our best to get it into next month's E-Letter. Click here to e-mail us!
---

1-800-267-1854
CARHA Hockey
Suite 610, 1420 Blair Place
Ottawa, ON
K1J 9L8