Sponsorships Gain Momentum in Professional Women's Hockey
The time is now for brands to get behind women's sports. The growing popularity of women's hockey offers a lucrative opportunity with increased exposure and a growing fanbase. With equality at the forefront, these opportunities contribute to creating a more sustainable option for professional women in sport.
Despite the challenges imposed by the pandemic, this has been a historical season for both the NWHL and the PWHPA. Sponsorship announcements, amplified support and media coverage are making strides in the right direction.
---
Celebrating Gender Equality Month
This month, the NHL and NHLPA have been highlighting women across the hockey community. We are shaping all parts of the game, proving we have the power to change everything!
March 8 celebrated International Women's Day, a global day recognizing the achievements of women. The growth of women's recreational hockey is something we strive to support at CARHA Hockey to ensure equal opportunity to play. Here's to our female athletes who inspire us each and every day!
---
Research shows that when mom participates in sport and physical activity, everybody wins! SIRC (Canada's Sport Information Resource Centre) has launched a fantastic campaign where you can share your story and celebrate the mom in your life! By participating, you could be eligible for a great prize package and have your story published on SIRC's website!
We want to celebrate your stories too. If you're tagging #MomsGotGame online, tag us on Facebook (@CARHAWomensHockey) and Twitter (@CHWomensHockey) as well for a chance to be featured on our social pages!
---
NWHL Isobel Cup Playoffs Return (and rumours of a seventh franchise)
The NWHL is getting set to award the Isobel Cup this weekend! The completion of the playoffs, which were postponed in February, will take place March 26-27 at Boston's Warrior Ice Arena. Friday's action will see top-seeded Toronto Six versus the Boston Pride and Minnesota Whitecaps versus the Connecticut Whale.
This will mark the first women's professional hockey league championship games to air on a major national network in the U.S.! All three games will be televised on NBCSN and streamed via Twitch in Canada.
In other exciting NWHL news, the league is reportedly adding Montreal as its seventh franchise next season!
Table of Contents
Sponsorships Gain Momentum in Professional Women's Hockey
Celebrating Gender Equality Month
NWHL Isobel Cup Playoffs Return
One Year to the CARHA Hockey World Cup!
---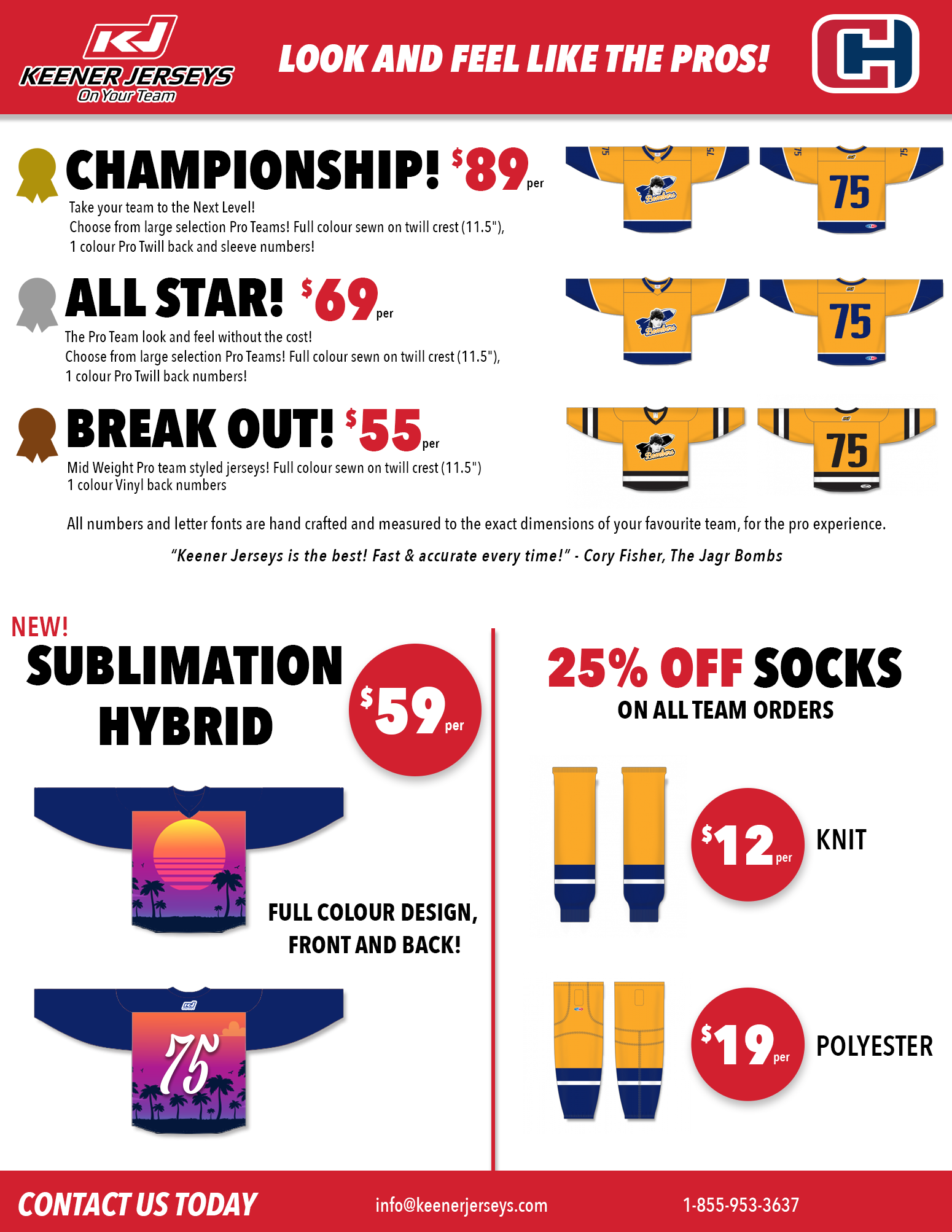 ---
---
One Year to the CARHA Hockey World Cup
Starting Sunday, March 28, we begin our countdown to The Cup with a week of highlights on the CARHA Hockey World Cup social media channels. Follow along on Facebook, Twitter and Instagram.
We're over 75% full and things are shaping up with 13 countries (and counting) to be represented. Camaraderie and teamwork are what we're all about so players of all ages (19+) and skill levels can take part in the action!
Spots are limited! To assist with your team's planning, we've updated our updated 2022 refund/cancellation policy.
---
Have a Story or Feature?
Let us know! We'll do our best to get it into next month's E-Letter. Click here to e-mail us!
---
---
If you're enjoying a nice cold Coors Light or Molson Canadian product, be sure to submit your itemized receipts to receipts@carhahockey.ca.
Monthly prizes are up for grabs!